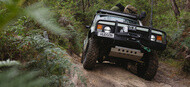 YOUR NEXT BECOMES POSSIBLE WITH BFGOODRICH®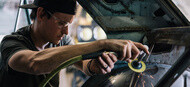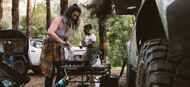 We're a community of racers, wrenchers, builders, surfers, snowboarders, mountain bikers, and much more.
For more than 150 years, people have been chasing down their pursuits on our tyres. It's a community built on a foundation of firsts who continue to challenge what's possible.

WHAT ARE YOU BUILDING FOR?
Everyone builds for something, but few do it alone. Watch what happens when people's passions combine to harness the power of BFGoodrich's engineering.
PRESERVING THE TRAIL FOR TOMORROW'S OFF-ROADERS
Responsible Off-Roading | BFGoodrich
A ragtag group of adventurers navigate the Australian outback and learn that exploring the Earth responsibly on four wheels is about more than just technical skill.
BUILDING THE NEXT GENERATION OF AMERICAN MUSCLE
Rodger Lee: Nothing is Given | BFGoodrich
A community of American Muscle builders from Ironworks Speed + Kustom, led by Rodger Lee, help aspiring fabricator Kellen Overall turn his 1965 Chevy Nova into an unlikely autocross star.

BUILT ON A FOUNDATION OF FIRSTS
In 150 years, we've won legendary races, shaped history, and created categories that shattered the perception of what tyres can do. Now, it's time to wield that same engineering in pursuit of what you love.
Conquering the 24 Hours of Le Mans.
In 1984, Jim Busby drove the Mazda Lola to victory on BFGoodrich (street) tyres to cement our reputation as a leader in the tyre category.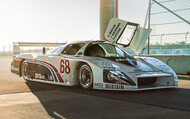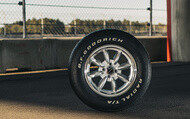 The first American-made radial tyres.
This first generation Radial T/A marked an American engineering achievement, racing in
SCCA and TransAm on the Pontiac "Tirebird" and later, the Greenwood Corvette in 1972.
The tyre that created a category.
This tyre was the world's first radial all-terrain performance tyre that created the all-terrain
category as a result.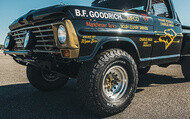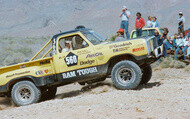 Unparalleled off-road success.
In 2016, Rob MacCachren won the Baja 1000 for a 3rd consecutive year marking our 28th Baja overall win, complete with a podium sweep and 14 class wins. It cemented our brand as a powerhouse in the off-road world.
The first tyres to cross the Atlantic.
In 1927 BFGoodrich tyres were fitted to Charles Lindbergh's Spirit of St. Louis' transatlantic flight.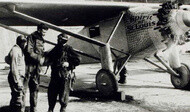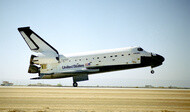 The first tyres to orbit the Earth.
In 1981, our tyres were fitted to the Columbia space shuttle, the first NASA shuttle to orbit
the Earth, launching one of our favorite days in our history.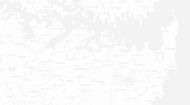 Find Tyre Dealers in Africa
Search by
Address, City or ZIP code